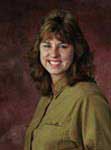 Who doesn't like a Caesar Salad and then add walleye to it, and life couldn't get any better! It's light and healthy you can serve it with a meal or make it the meal. My whole family loves this salad, and at the end of the meal the bowl is empty. So you know it's good!
Ingredience you will need:
4 walleye fillets
6 tablespoons olive oil
3 tablespoons lemon juice
1 teaspoon dijon mustard
1 clove garlic (finely chopped)
1/4 teaspoon salt
1/4 teaspoon pepper
Grated parmesan cheese
Romaine lettuce (chopped)
1/2 red onion (thinly sliced)
Croutons or bagel chips, crushed
Season with pepper, garlic
In a medium bowl, stir together: olive oil, lemon juice, mustard, garlic, salt and pepper. Whisk with 2 tablespoons of grated cheese.
Place fish in zipper plastic bag, add 2 tablespoons of oil mixture and coat fillets. Heat grill to medium-high heat, grill fish until done.
In large bowl, add the lettuce, onion, and toss with the remaining oil and lemon mixture.
Place even amount on plates top with parmesan cheese, fish and croutons.
Kris Winkelman's "Ultimate Wild Game and Fish Cookbook" is available for $10.00 plus $9.00 shipping & handling. To order, log onto www.winkelman.com or call 1-800-333-0471.