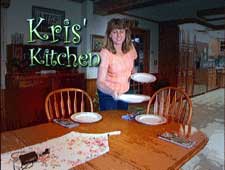 With grouse season starting I am always trying new recipes. When I made this one, my family said "write it down and put this one in the recipe book, it's a keeper." Serve it with wild rice and a fresh vegetable.
Here are the ingredients:
Ingredients
4-6 grouse breasts (tenderized)
1 medium onion (quartered and sliced)
1 package fresh mushroom
12 mild pepper rings
6 capers
4 Tbsp Butter
Olive oil
Pepper and garlic salt to taste
Directions
Saute onions and mushrooms in a skillet with butter and olive oil just until tender. Next, remove and place on dish. In the same skillet, add peppers and capers and sauté for 1 minute. Add breasts and season with pepper and garlic. Cover and simmer for about 10 minutes over medium heat. Remove capers, and turn grouse breasts and add mushrooms and onions. Simmer for 5-7 minute
Click here to order the Winkelman's Ultimate Fish and Game Cookbook!