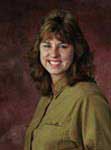 These are amazing burgers and fun to prepare with the kids. To make them really special, I like to top them with some fried onions and sliced garden tomato. And here's a little tip for any burger: Get really good bakery buns! Slice them, glaze the sliced sides with a little melted butter and toast them on the grill. It makes a huge difference in the finished burger.

Ingredients:
2 pounds ground venison
3/4 cup cooked wild rice
2 teaspoons dry mustard
Salt and pepper to taste
Garlic powder to taste
Seasoning salt to taste
Sliced cheddar cheese

Mix all together and fry until done. Or cook them on the grill for a real treat. I recommend medium rare with venison, but everyone has their burger cooking preference. Put your sliced cheddar on after the first flip to adequately melt the cheese.
Kris Winkelman's "Ultimate Wild Game and Fish Cookbook" is available for $19.95 plus $7.00
shipping & handling. To order, log onto www.winkelman.com or call 1-800-333-0471.