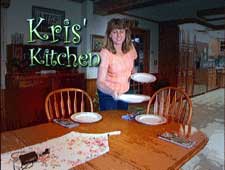 Fall is knocking at our door so it's time to turn on the oven and start making one of our favorite meals — lasagna. With our garden full of cabbage, I thought this would be a great way to use it up. It's very simple to make and you can put it together at the last minute and pop it in the oven. And in 30 minutes you will have a family meal that everyone will enjoy!
Here are the ingredients:
1 med head of cabbage (cooked & sliced into wedges)
1 pound ground mule deer
1 med onion (chopped)
1 jar Ragu spaghetti sauce
Cherry Tomatoes
Fresh Basil (cut into strips)
Parmesan cheese ( shaved or shredded)
Mozzarella cheese (shredded)
Directions
Layer in greased 9×13 pan, enough cabbage to cover bottom and then set aside. Brown meat & onions in skillet; stir in Ragu spaghetti sauce, heat together and pour over cabbage. Sprinkle with mozzarella cheese. Bake 30 minute in 350-degree oven. Remove pan from oven and add parmesan, tomatoes and basil and serve with toast.
Click here to order the Winkelman's Ultimate Fish and Game Cookbook!