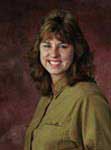 If you're anything like our family, you still have last season's venison in the freezer and you need to use it up. Try this Venison with Gravy recipe with all the fresh potatoes coming out of the garden or from your local vegetable stand, this is perfect timing to use them up.
Ingredients:
6-to-8 Venison, Elk chops or steak pieces
1 cup water
Seasonings: garlic, seasoned salt, your favorite grilling seasoning
10-ounce can of cream of mushroom soup
Pearl onions (1/2-bag or 10- to 15 onions
Mushrooms — fresh or canned
8 ounces sour cream
1/2-cup water with 1 tablespoon of cornstarch — mix until smooth
Salt and pepper to taste
Place steaks in slow cooker with water, onions and seasoning. Cover and cook for 3- to 4 hours. Add to slow cooker cornstarch mixture, soup, mushrooms, sour cream and heat. Serve over mashed potatoes.
Kris Winkelman's "Ultimate Wild Game and Fish Cookbook" is available for $10.00 plus $9.00 shipping & handling. To order, log onto www.winkelman.com or call 1-800-333-0471.