When my Springer Spaniel "Scamper" goes bird hunting, his enthusiasm pushes him to his limits and beyond. It's a great trait for a hunting dog to have, but it can also get him into trouble. For that reason, it's up to me as a responsible hunter and dog owner to look after Scamper's welfare and be prepared for adversity.
While well-conditioned dogs can withstand a lot of punishment, injuries are bound to happen. For that reason, it's important for dog owners to carry a first-aid kit and know how to deal with field injuries.
"The first thing I'd recommend is getting a book on first aid for dogs," says Alice Woodyard, a professional dog trainer who serves as a consultant for TriTronics. Alice recommends a book called "Dog First Aid," by veterinarian Randy Acker.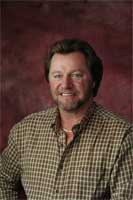 Babe Winkelman
Dr. Acker's book deals with everything from snakebites and broken bones to carbon monoxide poisoning. Because it's impossible to address all those subjects in one column, I agree with Alice's suggestion that every gun-dog owner get such a book and READ it.
The second thing Alice suggests is to ask your vet for a list of items to include in a first-aid kit. Necessary items will vary depending on your dog's individual health history and where you hunt.
First-Aid Kit Necessities
Here are some of Alice's suggestions:
One of the first items every dog-owner should stock is a bottle of buffered aspirin. A dog's muscles get stiff and sore, and that's especially true of older dogs or dogs with arthritis. Veterinarians recommend 1 adult (5-grain) pill per 40 pounds of weight, given during the morning and evening feedings.
Eyewash is another necessity for any first-aid kit. Ask your vet to recommend a high-quality eyewash and administer a few drops at the beginning and end of each hunting day. Also use the solution to flush out debris from the eyes as necessary.
Among the other things to have in your kit are hydrogen peroxide to induce vomiting and rinse open wounds, sterile gauze, a roll of elastic bandage, a needle-nose pliers or hemostat to remove porcupine quills, an antihistamine for allergies or snake bites, a vet-approved solution for cleaning ears, and a muzzle. The muzzle is to keep the dog's mouth closed in the event of a serious injury.
You should also include some anti-bacterial hand wipes, not only to clean up and help sanitize a dog's wound, but also to wash your hands before dealing with a cut or other emergency.
Exercise-Induced Collapse
According to Woodyard, one of the most frightening and least-understood problems in the field is exercise-induced collapse. When a dog overheats it may lose muscle control in the rear end and become wobbly. This condition, if severe, can be fatal if the dog isn't cooled off quickly. When overheating occurs, hunters should avoid putting the dog in the travel kennel. Instead, it's important to cool the dog down immediately.
First, give your dog water. If a pond is available, have the dog cool off in the water. If no water is handy, apply a mixture of rubbing alcohol and water to the dog's stomach and armpits as an emergency coolant. Some hunters carry a wet towel packed with a few ice cubes in a Ziploc bag. The cool, wet towel will help bring the dog's temperature down until you can get it to water.
If your dog gets a cut, the wound should be thoroughly flushed with hydrogen peroxide, then coated with an antiseptic cream and bandaged. Dogs may continue hunting if the cut is minor. Deep cuts may require stitches by a vet, but still must be rinsed and bandaged in the field.
Pad cuts are common among gun dogs. Dogs with pad wounds should be taken to the vet, but not until the gash has been washed and an antiseptic cream applied. Because many dogs will lick or chew an open wound, vets suggest placing a dog "boot" on the foot and wrapping it with duct or adhesive tape while transporting the dog.
Snakebite: Get To The Vet Quickly
In the event of snakebite, Alice says she doesn't attempt to treat the bite in the field and suggests packing the area in ice and getting the dog to the vet quickly. Ackers' book recommends applying a loose tourniquet or constricting band 2- to 3 inches above the bite to slow the movement of venom. Rapid absorption of large amounts of venom can be fatal. The wrap should not be too tight and must be monitored because swelling is bound to occur quickly. The wound should be washed and packed with ice, then an antihistamine administered. The dog should be taken to a veterinarian immediately.
One final thought: A lot of articles I've seen lately recommend converting working dogs to a "high-protein" food during hunting season. Most nutrition experts suggest, and Woodyard concurs, that dogs should be switched to a "high-fat" food prior to and during the hunting season. Hard-working dogs should be fed morning and night, and during hunting trips should be allowed to eat as much as they can.
The upland bird season is just around the corner. And the waterfowling season isn't too far away either — so now is the time to prepare yourself, your dog, and your first-aid gear for upcoming hunts. If you do, you can help prevent a field tragedy and keep your favorite hunting partner healthy and happy all season long.
Good Hunting!
For a fine selection of Dog Supplies, click here.
For an assortment of Babe Winkelman fishing DVDs, click here.
Editor's Note: Babe has shared his love of the outdoors with TV viewers for more than 25 years. Babe will share his tips and outdoor adventures weekly on sportsmansguide.com. In 1984, Babe's "Good Fishing" program debuted and later his "Outdoor Secrets" show became popular with hunting enthusiasts. Babe's programs appear on the Outdoor Life Network, WGN, Fox Sports Net, Fox College Sports, The Men's Channel, Sportsman's Channel, Great American Country, WILD TV, and Comcast. Babe also writes hunting, fishing and conservation columns that are carried by up to 350 newspapers each week. Winkelman sponsors include Chevrolet, Miller High Life, Johnsonville Brats, Crestliner Boats, St. Croix Rods, Browning, Hunter's Specialties, Nikon, Minn Kota, Optima Batteries, Mathews, Honda, and many more.